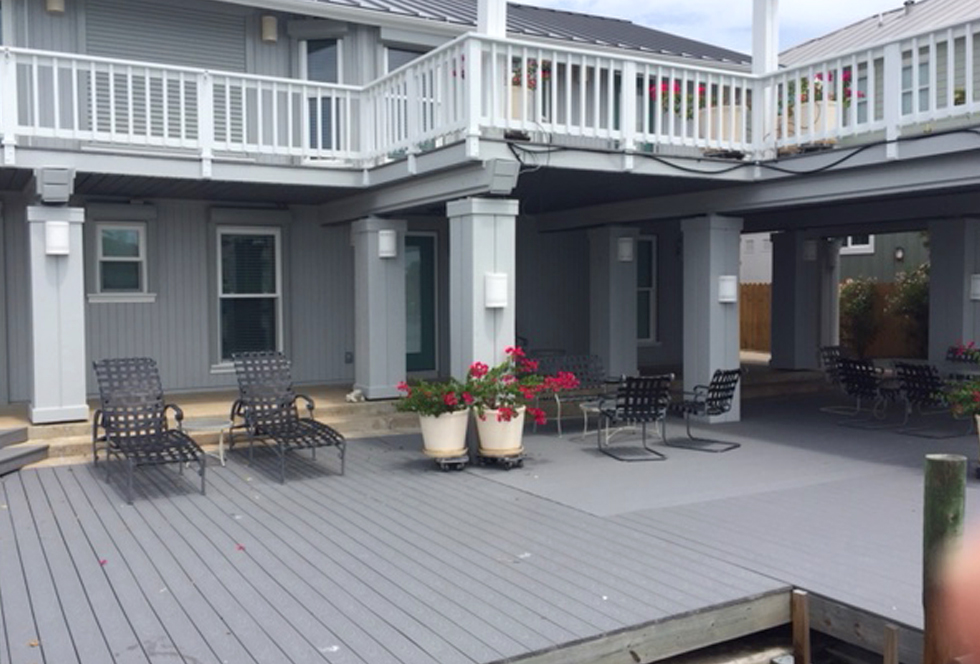 You don't have to live by the beach to Create This Look!
What is Seashore Design? Coastal Design? Beach Design? Nautical Design? Coastal design offers the breezy, seaside-inspired tranquility. Capturing the essence of salt, sand, and sea breeze, coastal décor is both relaxed and sophisticated, combining the best of vacation-home leisure and classic, preppy style.
A beautifully beachy home doesn't require views of swaying palm trees to get that beachy vibe. With a few design tricks, every day can be a beach day, no matter where you call home. Here are some ways to bring coastal style to the inside and outside of your home: 
The use of natural light, soft tones, and a clean aesthetic, — it's meant to evoke the breeziness of the beach. Basically, it feels like summer year-round inside your house. "A coastal space takes its cues from the natural environment for everything from color palette through to materials used," says Will Taylor, author of Dream Decor, and the blogger behind Bright Bazaar. "The core features are usually jute textures, earth tones, layered blues, crisp whites, stripes, and loose linen upholstery."
Let There Be Tons And Tons Of Light –  If you have one thing inside a coastal home, it needs to have abundant light. Interiors should never feel dim or cramped, but rather, light, open, and airy. You want to feel as though there's no boundary between indoors and outdoors, so large windows, glass doors, and skylights are key. Window treatments are also minimal (so as not to detract from the natural light. Take a look at our Nautical & Seashore indoor lighting to fill that special place in your home, restaurant, or business with just the right amount of that beach feel that you are looking for.
In order to create a relaxed, easy vibe, coastal design usually incorporates many natural elements. This comes in through the furniture, often made out of wicker, rattan, or light, weathered woods, and fabrics. Rugs are generally straw, seagrass, or jute, and fabrics are simple and devoid of shine. You won't find many metallics or flashy textures, but rather, natural materials or light, billowy fabrics, like sheer curtain panels. Though wood is common, it will usually be white-washed, or a blond maple or ash. 
White Is Key –  While you might be inclined to picture a bold blue and white palette when you think of coastal, a crisp, white interior is actually more accurate. It's almost like minimalist design in the sense that less is more, and it favors neutral. Again, it's all about natural light, so a white room is going to make the space feel even airier. That doesn't mean you can't accent with color. Though you'll still want to keep it soft,  accent colors typically include neutrals, such as a warmer beige or khaki, light blues, greys, and greens. The palette "can be adjusted according to taste: true blues and crisp whites for a Med-like vibe; warm whites and pale blue-green shades for a country coastal mix; bright coral paired with sky blue for an exotic coastal style," Taylor says
In addition, Outdoor lighting provides visibility for walking in and out of the house at night and illuminate decks, patios, and porches for enjoying the company of friends and family.  For a subtle coastal touch to your outdoor spaces, consider these designs we have completed for customers.    
Source
We love to design lights for beach homes, oceanside restaurants, and coastal businesses. Lighting