DURAN'S PHARMACY DINING ROOM DESIGN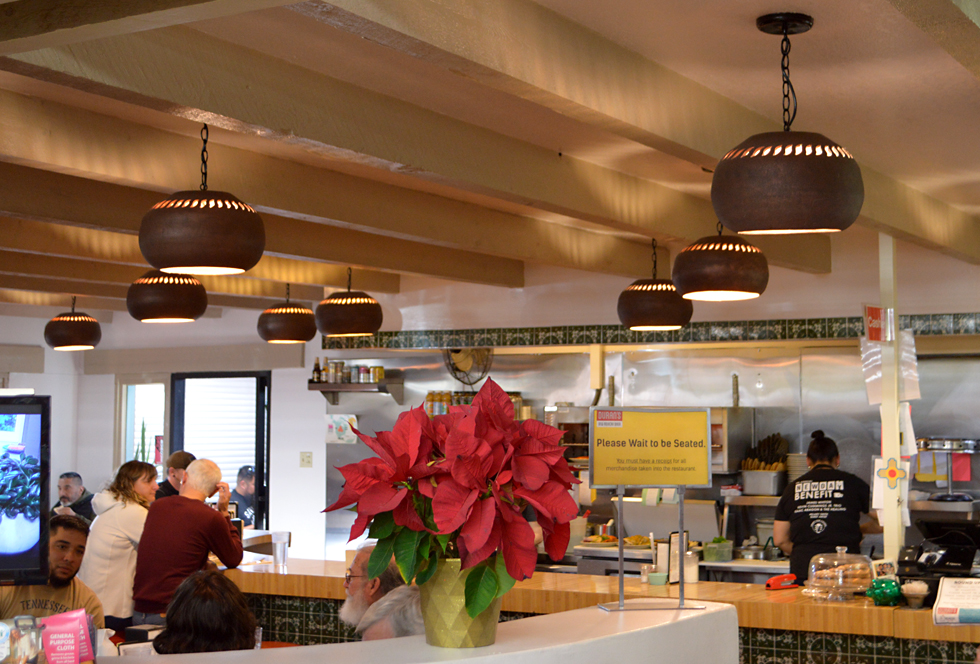 We had the pleasure of working with Duran's Pharmacy to supply them with lighting for their restaurant. They chose the Chain-Hanging Bowl Pendants with Top Rope Design Border. As you can see from the photo above, this makes a beautiful statement in their restaurant. 
The unique 'restaurant and pharmacy' setting of Duran Central Pharmacy is a frequent stop for locals and tourists. All of their food is made in-house, including their hand-rolled tortillas. They use the leanest meat and freshest ingredients, as well as New Mexican  chile. Their authentic New Mexican food is a local and international favorite. Duran Central Pharmacy's restaurant has been featured in many publications including: New Mexico Magazine, Sunset Magazine, Jane and Michael Stern's "Good Food, Road Food, " and Conde Naste. The restaurant has been recognized as a Fodor's Choice and Trip Advisor to distinguish it as a top establishment.